Putting Aspiration into Action

WED 9th SEPT. 7.30pm - 'Advice from the Heart'

Based on in-depth practical teachings covering many key-aspects of Dharma for developing calm, insight and positive emotional resources, Rinpoche will illuminate the processes for cultivating bodhicitta from the preliminaries to their culmination in awakening.

(Duration: 1 hr and ½)








---

THUR 10th SEPT. 7.30pm - 'The Four Higher Activities of Vajrayana'

The generation-stage practice of Vajrayana contains an immense variety of meditations, all of which are designed for practitioners to attain awakening for the welfare of all sentient beings. There are four main ways in which these practices express themselves, known as the four higher activities: pacifying, enriching, magnetising and overcoming. Rinpoche will elucidate what these mean, which practices are best suited to evoke them and their relevance to the goals of the Buddhist way of life.

(Duration: 1 hr and ½ with Q&A)


---

FRI 11th SEPT. 2.00pm - Mewa Tsegpa Initiation

Mewa Tsegpa is a powerful purifying practice of the Sakya tradition for healing ailments of our body and mind. It can also bring healing to other people, animals and our environment. The initiation will include the 'subsequent authorisations' of Mewa Tsegpa's body, speech and mind; a very special healing ritual, and explanation of the key-points of practice.

(Duration: 1 hr and ½)

N.B. There will be an optional explanation of the sadhana with Ven. Kassapo starting around 4pm.



---
Please contact us at
vajra.kmtour@yahoo.co.uk
to book a space at any of the events
These events are at a private residence, details will be sent to those who have booked nearer the time.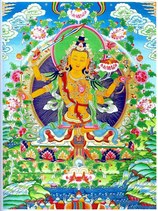 SAT 12th SEPT. 10am-5pm - Monlam Day

'Monlam' literally means 'aspiration' and is the name given to the great prayer festivals held over many days at the end of each year by Tibetan Buddhist communities at sacred sites in India and Nepal. Our Monlam will be a chance to come together for a special day to share our aspirations for world peace, prosperity and healing.

10.30am-11.30am - Initiation and Practice of Manjushri Namasamgati

The Litany of the Names of Manjushri is recited every year at the Sakya Monlam in Lumbini as it is the most powerful prayer by the Buddha for accumulating merit that can be dedicated for the welfare of oneself and others. Being an esoteric text, initiation is needed before it can be chanted, so we are very fortunate that Rinpoche will bestow the initiation of Manjushri Namasamgiti, the embodiment of the wisdom of all the Buddhas, directly associated with this prayer. Following the initiation, we will recite the prayer together.

(Restrictions: must have at least gone for refuge and have some familiarity with the basic teachings of Mahayana Buddhism, or will want to do so by determining refuge and aspiring bodhicitta in the initiation if they want to do the practice afterwards rather than just receive a blessing.)

N.B. There will be the chance to ask questions about the practice after 3.30pm

12pm-12.30 - Avalokiteshvara Practice

Short guided meditation followed by Thangtong Gyalpo's three Vajra-Speech Prayers to Avalokiteshvara with the recitation of the Mani Mantra and the prayers for the environment and Tibet.

2pm-3pm - The Majestic Aspiration of Samantabhadra

The Majestic Aspiration of Samantabhadra is the main prayer recited many times at the Sakya Monlam every year, being the most powerful dedication spoken by the Buddha in the sutras. Rinpoche will bestow the reading transmission for it with a brief introduction. We will follow with a group recitation of the Majestic Aspiration of Samantabhadra and some special closing dedications.

3pm-5pm - Blessings

Rinpoche will close the day with a blessing, followed by space for people to meditate together and share informal time to ask questions from the visiting teachers.

Communal vegetarian lunch. Please bring food to share!

---